California Church Loans
Fulfilling Your Church's Vision Through Church Financing with BDM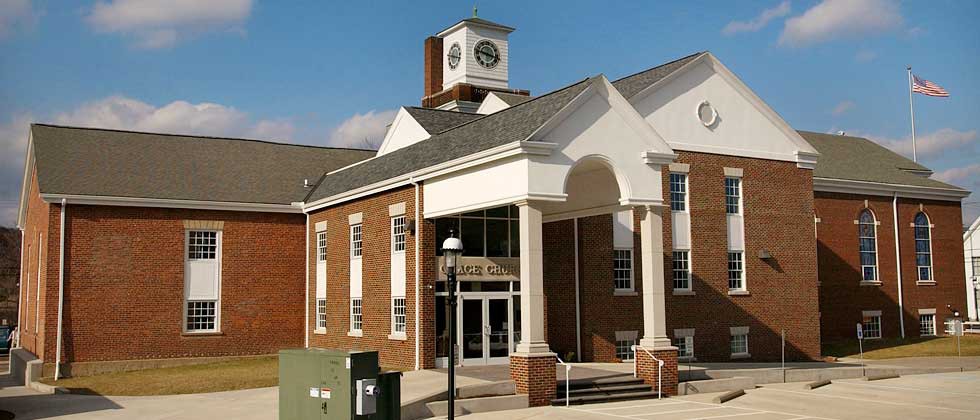 Call BDM Mortgage Services today, (800) 439-9551.
Applying for a church loan has historically been a long and tedious process. Times have changed, and now you can get the money you need to fund your church's dreams or repairs NOW- without filling out stacks of paperwork, providing in-depth financial records, or waiting weeks for a loan approval decision. Read our Church Loan Requirement Checklist's 7 required items to find out how easy obtaining a loan can be.
BDM Mortgage services provides church financing with easy applications and fast approval rates by using the existing equity in your current church building to secure your new church loan. Get the money you need with less hassle and less stress by contacting a church loan finance specialist at BDM Mortgage Services.
Getting your church loans approved in a timely manner is our goal at BDM Mortgage services. We specialize in commercial loans for churches of all denominations. We can help you start your church finance today without a bunch of forms, and without an extensive financial check.
Call us today at 1-800-439-9551 to find out more.
Baptist church loans, Church of God church loans, Church of Christ church loans, Pentecostal church loans, Non-Denominational church loans- we handle all your church loan needs regardless of your denomination. If you're expanding your sanctuary, repairing or installing a new roof, repaving the parking lot, purchasing new pews or carpet, installing heating and air conditioning units, or upgrading your church building, a church loan from BDM Mortgage Services can help you achieve your dreams.
Need a Speedy Church Loan? California Churches Turn to BDM Mortgage Services
When you need commercial loans for churches, and general loans for churches, we have the expertise and connections you need to get a great loan- fast. We also feature church loans with far less paperwork than you might expect. Review our loan checklist to find out what you'll need. Our loan process is quick and easy. Call us today to get started. 800-439-9551
What You Need to Know About Church Construction Loans
Church construction loans often come with church growth, and financing that growth can be difficult at times. A California church loan can help you get the space you need for the growth that's in progress now, or for the growth you're praying for in the future. Your church construction project doesn't have to be put on hold for financial reasons. We can help you get the church financing you need to complete your project now.
Church Building Loans from BDM Mortgage Services
Church building loans for expansion or renovation can signal the beginning of great things in your congregation. Fresh paint, larger spaces, and safe roofs, walkaways, and stairwells can go a long way to attract new visitors. Please note, we do not financing new church building on a vacant lot. We do help you find financing for expansion projects, the purchase of an existing church building, and such things as heating and cooling equipment, church pews, carpeting, roof repairs, parking lot expansion or repair, or the purchase of a parsonage. Get the space you need with a church building loan from BDM Mortgage Services.
Call us today at 1-800-439-9551 for more information.
Church Construction Loan Basics
A church construction loan can be used to finance the needs of your congregation as long as you have existing equity in your current church building. You can use this existing equity, much as you do for a home mortgage, to secure your church construction loan. A church construction loan can be used to finance your church's needs- now and in the future. Even if you have an existing church loan, we can help you get a second loan, or refinancing at better rates.
Church Construction Loans
Church construction loans can be used for:
Parking lot creation, repair, or expansion
Roofing
Heating and air conditioning repair, installation, or upgrading
Church furniture like pews, altars, or Sunday school furniture
Addition of a church-sponsored school
Addition of a parsonage
Repairs or additions for an existing parsonage
Chapel expansion or remodeling
Adding a basement, meeting hall, or kitchen
Landscape work
Adding bathrooms
Making the church handicap accessible
Purchasing new hymnals, Bibles, communion supplies, pews, pew cushions, stained glass windows, tile, carpet, or landscaping
Adding energy efficient elements such as new windows, insulation, or solar panels
Financing your vision for your church
We have everything you need when it comes to church construction loans. California churches finance their expansion and renovation projects through BDM Mortgage Services because we offer exception service, speedy church loans, and assistance with every step of the church loan process. After you locate church buildings for sale, we can help you get the financing you need to obtain your new church building quickly.
Call us today at 1-800-439-9551 to get your church loan started.
Church Financing
At BDM Mortgage Services, we specialize in church loans. California churches turn to us for the best church loans available in California. If your church needs church financing to fund your dreams, call us today for more information. 800-439-9551
California church financing brokers, like BDM Mortgage Services, help church boards and trustees find the best loan rates available and get fast loan approvals for qualified applicants. If you have an existing church building, you can often get approved quickly for up to 50% of the appraised value of your church. Even churches with existing church loans can qualify for additional financing as long as the existing loan outstanding balance is less than 50% of appraised value of the church building.
Church financing through BDM Mortgage is fast and easy. We assist you with the paperwork and answer any questions you have about the loan process free of charge. We only get paid if you secure a church loan through our service. We become your partner and advocate in the church loan process.
Call us today at 1-800-439-9551
Church mortgage companies extend loans to churches with existing equity in their church sanctuary, and those free of existing church mortgages. But church loans aren't just for new churches. If your current church loan is about to mature, we can help you secure church financing to lower your rates and extend your loan if necessary. Our full service church loan financing officers will help answer your questions and find you the best church mortgage deals available.
Church funding doesn't have to be a long, drawn-out process. We can help you find the church loan you need quickly. Get more information about church finance today by calling 800-439-9551. Our church finance experts are waiting to help your church take the next step toward church growth and renewal with a California church loan.